Jalloo sponsors Game Jams
A Game Jam is a set period of time for a person or a group to design and prototype a key basic game concept.
Look at the results of some of our Game Jams (note: January Jams link to the NBCC Miramichi/Jalloo registration at the Global Game Jam web site)
Jalloo's Jams Support
The Jalloo Game Jams follow a format similiar to the global Game Jams: no set teams in advance, and the Thems for games is announced on site. At the end of the Jam, teams present their results for feedback and appreciation from the audience.
Jalloo sponsors 3 Game jams / year:
24 hrs in Oct/Nov
48 hrs, as part of the Global Game Jam in late January
24 hrs in June as a part of the annual Jalloo Festival
Why Game jams?
The short period of time sets limits to the game's complexity and forces those involved to focus on the core play elements of their game. The marathon approach of a game jam also manages to tap into the strengths of the sub-consious mind, which gains a bit more freedom when people are tired from these marathon development sessions and lets in ideas that may never have seen the light of day otherwise. At the end of the jam, the prototype can be played, examined, tweaked by better rested minds, and considered either for further development, inspiration for a different game, or dismissed as a dead end. This means you can trim down a dozen game ideas very quickly to focus only on those that turn out to be as fun and interesting as you had hoped and save weeks or even months of time on unprofitable and unworkable games.
---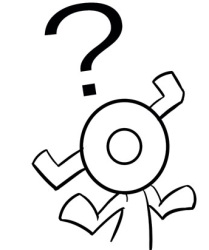 ja·lloo [jah·lu] : noun;
from the Manx Gaelic dictionary
picture, figure, bust, sculpture, idol, drawing, effigy, altarpiece, image, carving, icon, painting, or statue.
So How Do
You
Jalloo?