June 2012
At the end of the 2012 Jalloo Festival of Animaiton and Games we challenged participants to push themselves even further and take part in the 24 Hr Game Jam.
Theme: Moron Then Off (details) - Created by David Woodard
7 teams took part with a great mix of students, professionals, and varying backgrounds.
---
Balloon Bunny (play)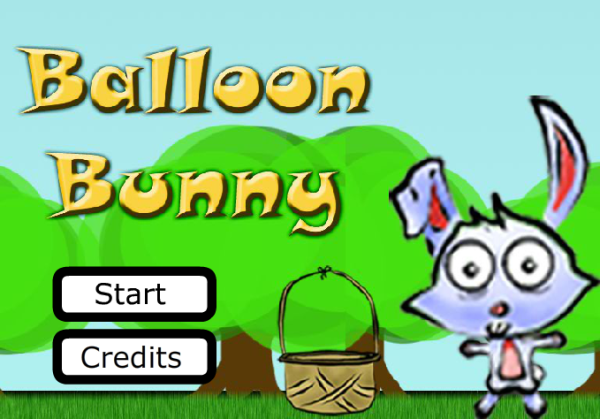 Made in Actionscript.
Team:
Geoff Emerys Lawrance - Project Manager
Martin Copp - Programmer
Richard Levesque - Graphics
Rebecca Neal - Design and testing

------------------------
Team Archmage Games: Escape. (play)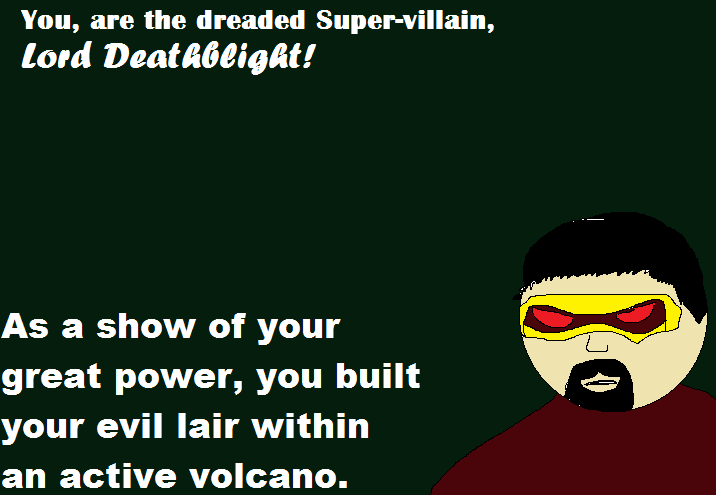 Your own Evil Lair is being destroyed by rising lava. Escape, if you can!
Made in Flashpunk.
Team:
Chris Roy - Design, Graphics, Programming

------------------------
Team DaFunk: Night and Day (download (windows platform only))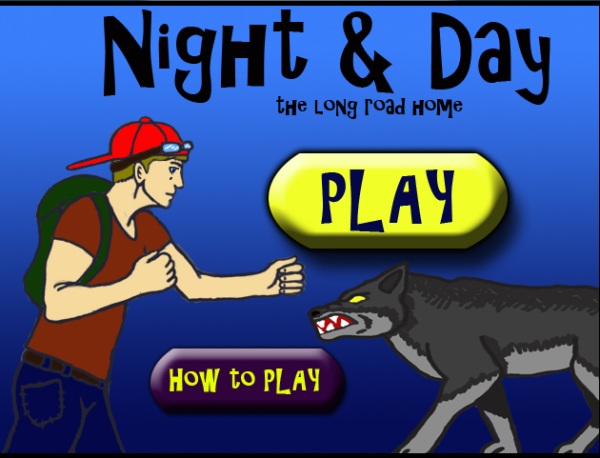 The player plays as Ten, a kid lost in the forest trying to find his way home.
You must use the power of night and day to influence your environement in order to make it home safely.
Made in GameMaker.
Team:
Gabriel Gueguen - Artist/Sound designer
Tony Jennings - Artist
Colton LeBlond - Artist
Nichole Saunders - Artist
Nicholas Tremblay - Artist
Nicholas D. Tremblay - Lead Programmer/ Pirate

------------------------
Team UNB Media Arts & Cultures: Intertubes (download (windows platform only))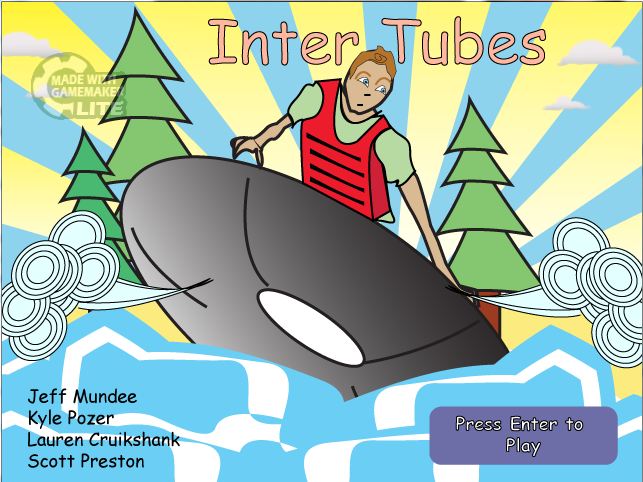 On a sizzling summer day, there's nothing as refreshing as floating down the river on a Tube.
Made in GameMaker.
Team:
Jeff Mundee
Kyle Pozer
Lauren Cruikshank
Scott Preston

------------------------
Team Makak: Lamp Post Revenge (play)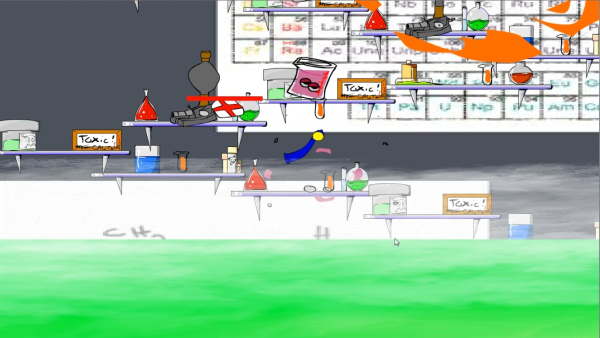 Story:
Them main character is stuck on an island, and soon gets abducted by an evil scientist. He gets experimented on in the labs for over a year, until, finally, side-effects turn him into a lamppost. In rage at this sudden outcome, he breaks free and destroys a nearby machine, which begins to leak and mysterious and deadly liquid. The fumes from the liquid transform all the other scientists into other things, and to get their revenge, they will throw away their lives in an attempt to end yours. You have two goals:
One, wipe out the enemy scientists before they kill you, and
Two, escape the labs before the liquid consumes you.

Game Play:
2D platformer game, with enemy action battle system and save system. It is equipped with 7 levels. We had one programmer and one sound designer, but everyone in our group specialized in art, so it wasn't a very balanced group overall.
Made in Flash.
Team:
Jecinda Lomond : Story Boarding, Art, Animation, Programming.
Dede Cormier: Story Boarding, Art, Animation, Music design.
Jordan Wilson: Story boarding, Art, Animation.
Karen Hatheway: Story boarding, Art.
Sara McIntyre: Story boarding, Art.
Sarah Gothreau: Story Boarding, Art

------------------------
Team Oir Team: Sooo Many Zombies!!! (install (windows)install (mac))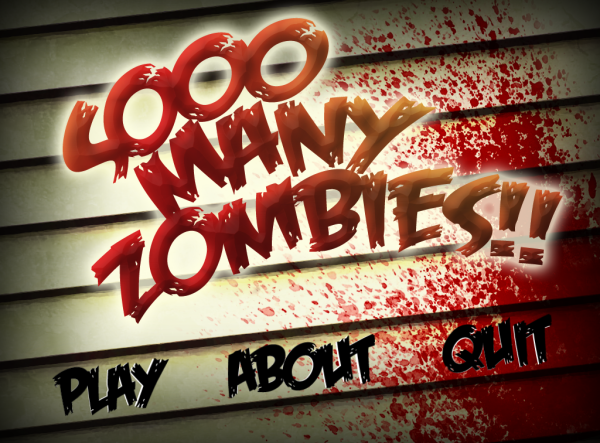 Sooo Many Zombies!!! is a real-time survival horror strategy game designed for touch screen devices. The player controls 5 characters during a zombie-post apocalypse, and must gain control of houses in order to clear a path to reach a goal location (helipad).
Made in Unity3D.
Team:
Adam Dionne - Producer
Kyle Leet - Programmer
Joseph O'Connor - Programmer
Curtis Rioux - Artist
Kristin Tucker - Associate Producer

------------------------
Sunburn (install (windows))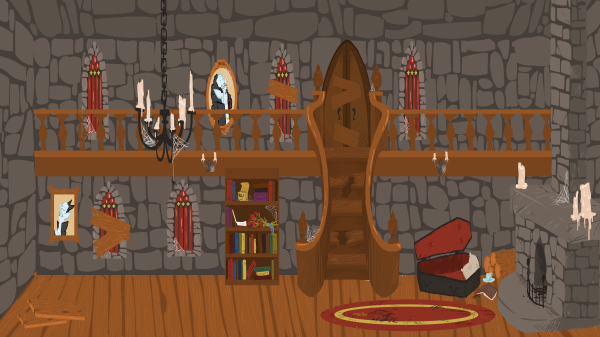 Sunburn is a game about a vampire who's keep is constantly being assaulted by mobs of angry villagers. The vampire needs to repair the holes before too much sunlight leaks in and kills him.
Made using XNA. The graphical elements and animations are done using flash
Team:
Josh Paul - Programmer
Shawn Porter - Programmer
Long Nguyen - Animator
Jesse Hefling - Animator
Nich Magee - Sound/UI
Laura Embleton - Level Designer

------------------------




---


ja·lloo [jah·lu] : noun; from the Manx Gaelic dictionary

picture, figure, bust, sculpture, idol, drawing, effigy, altarpiece, image, carving, icon, painting, or statue.

So How Do

You

Jalloo?